William B. Courtney (Bill), a native Memphian, founded Classic American Hardwoods, Inc. in 2001. Today, it employs 120 people with a 45 acre manufacturing facility and domestic sales offices in Memphis, TN and international sales offices in Shanghai, China and Ho Chi Minh City, Vietnam. In 2007, Classic American Hardwoods, Inc. won the Memphis Business Journal's Small Business of the Year Award based on its growth and commitment to community service.
In 2003, Bill began volunteering at Memphis' inner city Manassas High School in an effort to turn its underperforming football team around. In 2003, the team had 19 players with a dismal 4-95, 10-year record. In the 2008 & 2009 seasons, the team's record improved to 18-2, with 75 players. The story inspired a Hollywood film—Undefeated—which won the 2012 Academy Award for Best Feature Length Documentary.
In 2011, Bill was inducted into Bridge Builders for leadership in diversity, community, and justice. He was the 2012 recipient of the Liberty Bowl's Harry Zinn Spirit of 1776 award for distinguished citizenship, recipient of the Carnival Memphis' King's award for outstanding achievement in Business and Industry, and the National Football Foundation and College Hall of fame Memphis chapter's award winner for The distinguished American for Contribution to Amateur Athletics. In 2013, he was inducted into the prestigious Society of Entrepreneurs as a result of his success in business and community service.
Today, Bill still operates as the President and CEO of Classic American Hardwoods. He speaks at a variety of events from the Para Olympics in Colorado Springs, with Nike, PepsiCo, FedEx, and other nationally recognized companies, to churches, schools, and hospitals. His first book, Against the Grain, was published by Weinstein Books in May 2014, and will be sold in paperback October 2015.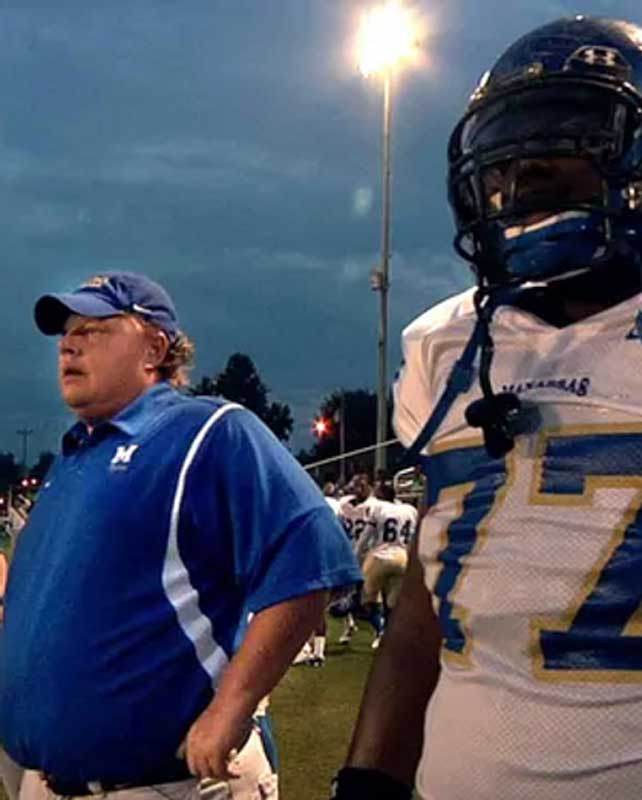 "SERVICE IS AN ONGOING RESPONSIBILITY, NOT A CHARITABLE ACT THAT WE MIGHT DO ON OCCASION IN OUR COMMUNITY, FAMILY, OR WORKPLACE. WE HAVE A DUTY TO STRENGTHEN THE WEAKEST IN OUR SOCIETY, TO SERVE OUR COWORKERS, AND TO HELP THOSE WE LOVE GROW STRONGER BY SHARING WISDOM AND GIFTS."
-BILL COURTNEY, 2020
Throughout Bill's life, there were many people along the way that were willing to invest time and resources to help him achieve his goals. Because of those who served Bill, giving back by serving others has been a central part of his life. 
​As stated above, it is Bill's belief that those who are able to help have a duty to do just that. As such, please consider donating to one or all of the charities below. These are charities that Bill has been in service of in various ways and continues to support today. Thank you for your donation. 
NORTH MEMPHIS STEELERS
The North Memphis Steelers is a mentoring and athletics association founded by Chavis Daniels, one of the central figures in the Academy Award winning documentary, UNDEFEATED. 
The Steelers organization is located in the same neighborhood as Manassas High School, which is where Chavis grew up. Chavis has committed his life to helping underserved and at-risk youth develop into young men who are prepared for the life ahead.
The Steelers Organization is a 501(c)(3) charitable organization. Supporting the mission of this organization is critical to advancing the health and economic stability of Memphis' future generations.
Thank you for your support! 
To Make a Tax-Deductible Donation, please write a check to: 'North Memphis Steelers Youth Sports and Mentoring Program'
Mail Check To:
North Memphis Steelers
ATTN: Chavis Daniels
4757 CAMEO AVE
Memphis, TN 38128-4805
​IRS NTEE Classification Code is:
050, Youth Development Programs, Other